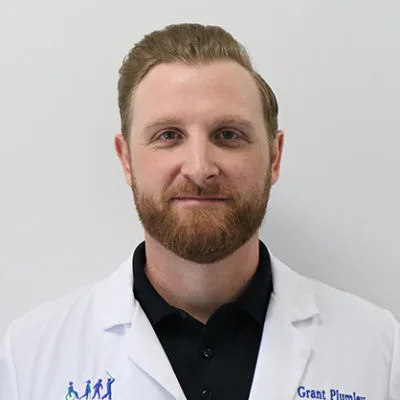 Grant Plumley
Physical Therapy Assistant
Grant graduated summa cum laude from South University in 2010 with an Associate of Science in Physical Therapist Assistant. Prior to attending South University Grant studied Exercise Science at Oral Roberts University while playing Division 1 baseball. Grant was drafted in the 9th round of the 2004 MLB draft by the New York Yankees. He played 4 years in their organization making it to AAA before injuries ended his career.
Grant has worked primarily in the outpatient orthopedic setting and enjoys working with sports related injuries and joint replacements. In his almost 10 years of experience Grant has developed a wide variety of manual hands on techniques and exercises to combat any diagnosis.
In his free time Grant enjoys golfing, being outdoors, and spending time with his wife and 2 kids.